Westchester Monthly Supply inventory Month over Month October 2013- October 2014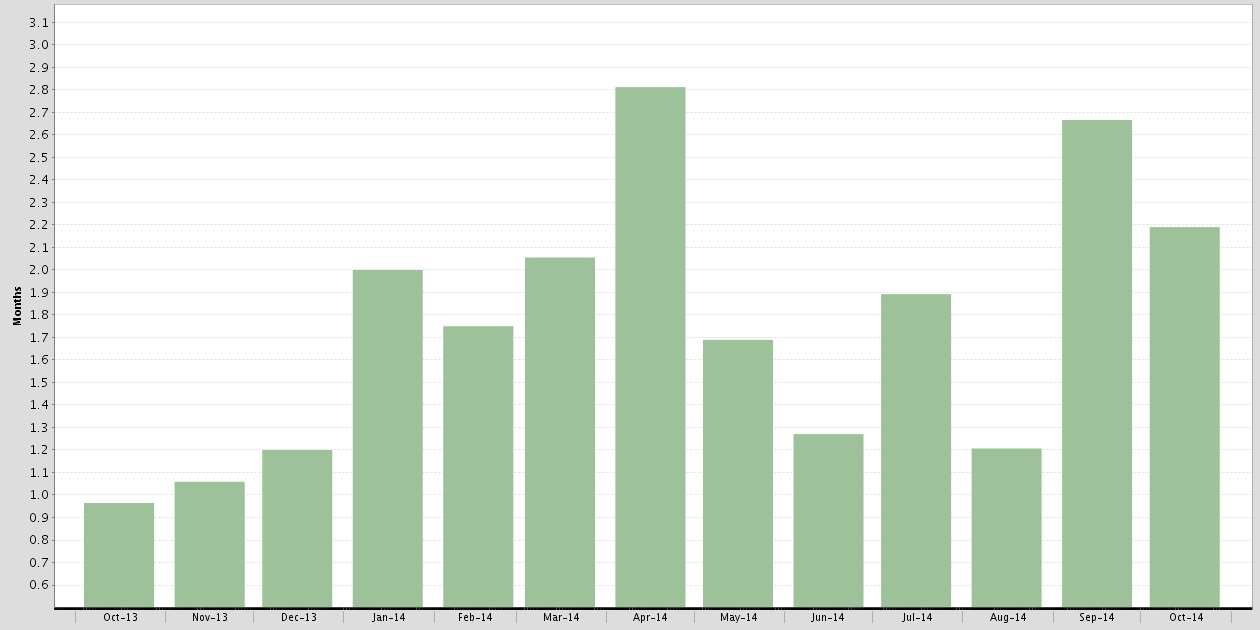 I you look at this chart, clearly you can see that inventory as increased a great deal month over month. The part you do not see is that prices have increased by 19% month over month too. Clearly this is a huge increase and shows the desirability factor of "hip cool and trendy Westchester". There are pros and cons with this. The large increase is good for the neighborhood, clearly not so good for the potential buyers. I have been asked often what do I attribute these increases in Westchester? To me the answer is easy. The average home on the West Side of Los Angeles is around $900,000 and higher, I am talking about entry level homes. Hence the value of the areas such as Culver City, West Los Angeles, Mar Vista and Westchester have benefited by it. There is a very strong contingent of first time buyers who work on the West Side of Los Angeles. Places like Santa Monica, Century City and Beverly Hills and these individuals do not want to move to the San Fernando Valley due to the commute, hence they are willing to pay a premium to be on this side of the Santa Monica Mountain Range.
If you would like more information about Westchester feel free to reach out to me directly!
If you are a consumer who is considering buying or selling a home, investment real estate, vacation homes, or beach properties in Southern California, Los Angeles, Century City, Westwood, West Hollywood, Beverly Hills, Culver City, Playa Vista, Marina Del Rey, Venice or Malibu. Feel Free to give me a call at 310.486.1002 or email me at homes@endrebarath.com or visit one of my websites at https://www.endrebarath.com   Your Pet Friendly Realtor. I contribute a portion of my commission to Local Animal Rescue Organizations