The Median Sold Price by Month in Marina Del Rey, CA 90292 is up by 5%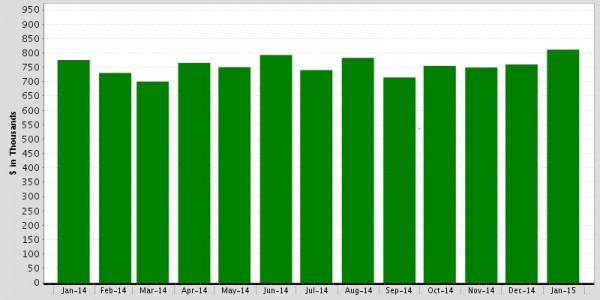 If you look at the Median Sold Price by Month in Marina Del Rey, CA, you will notice that in January 2014 the Median Sold Price was $775,000 for a Condominium. Now if you look at the Numbers for January 2015 you will notice that the Median Sold Price is $811,250. that is an upward change of $36,250. In other words that is an increase of 5%. Keep in mind these are all bedrooms not just one or two bedroom condominiums and it also includes all square Footage of living space. It is truly amazing.
This is clearly an indication that Marina Del Rey, CA 90292 still have a huge desirability factor, in spite of all the construction and traffic jam, people do not mind as long as they can live near the Pacific Ocean. I have also notice there has been a significant increase in high end luxury vehicles driving on Via Marina.( I am referring to the $150,000 and up price tag range).
If you are considering buying or selling a home, a luxury home, luxury investment real estate, luxury vacation homes, or luxury beach properties in Southern California, Los Angeles, Century City, Westwood, West Hollywood, Beverly Hills, Marina Del Rey, Venice or Malibu, feel free to contact me at 310.486.1002 or homes@endrebarath.com  or visit one of my websites  at  https://www.endrebarath.com.  I am a pet friendly realtor and I contribute a portion of my commissions to local animal rescue organizations!