The year in Review: reflections of 2014 from a Greater Los Angeles Realtor's Perspective!
 The year in Review: reflections of 2014 from a Greater Los Angeles Realtor's Perspective!
Customarily I reflect at the end of the year on what has taken place in my life: at home as well as in my business in the previous year. Sometimes I share them with others, other times I keep them to myself. In 2014 we have had many changes in our lives and I thought I share some of them here with you. (Not wanting to bore you with all) Out with the old and in with the new, which is generally the 'Motto' of most people. In my case it is a continuation of things started and not finished in 2014.
The year 2014 has started out fast and continued at a steady clip till even today. As of two days ago I still have five properties in Escrow from a low end of $45k to the high end of $2.6+million. Needless to say I anticipate 2015 to be equally fast paced. This is a perfect way to start the New Year!
Here in the greater Los Angeles Area Real Estate Market, we have seen some very impressive price increases from the year 2013 & 2014. Not only have we seen some impressive price increases, but activity as well. In addition to seeing activity that would make you just gasp, we also had the opportunity to see sales in multiple offers even in the Ultra Luxury Market. (I refer to the Ultra Luxury Market as properties over $25 million) As we say goodbye to 2014 I want to thank my affiliates know, and let them know how grateful I am for all their support, their team mentality which allowed me to achieve my successes! A special thank you must be given to my Transaction Coordinator, my Manager and my other half letting me be a workaholic. Although I have not tabulated my own accomplishments yet, I am confident I am about 30% higher in production compared to the previous year! I would also like to thank my clients for their continued support, loyalty and partnership.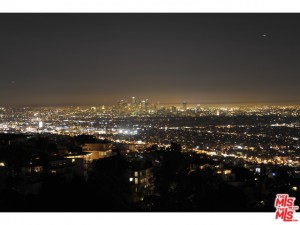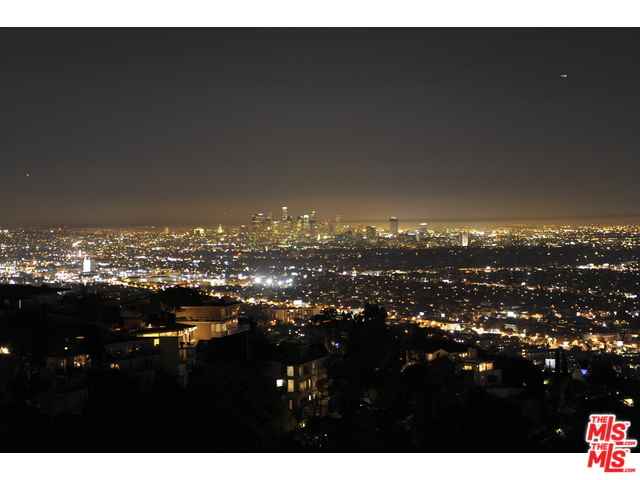 Real Estate Sales have continued to evolve at lightning speed and I attribute this to the technology. DocuSign came on the scene around 2003/2004 time frame and it changed my business. It is hard to believe but eight or nine years ago there was no IPhone or a Samsung Galaxy either. These key additions have allowed me to improve my client service not only to all my international clients, but my local clients as well. I had to make some changes in 2014 to keep up with the technology such as my mobile friendly website to mention one. I am looking forward with cautious optimism to see what new technology I will have to learn and embrace in 2015!
On the Personal Front:
We have relocated from Marina Del Rey, CA, this change was magnified by the fact that we gave up living 500 yards from the Ocean to living in Westchester, CA. One would think how could we do that? Well we chose to have more pets and a back yard with fruit trees vs. the ocean as our back yard. The house came with a Stray Cat and we are making huge progress in socializing him. He has allowed me and Diane to pet him and he is residing 70% of the time in our backyard in his own house now.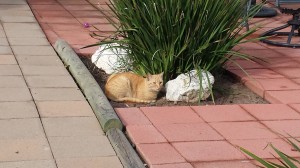 We now have three cats inside and we are in the process of socializing them as well with Diane's Dog, who has come a long way too. Having been only protective of Diane and loving her only, he has learned to become my assistant and now we go on appointments and previewing's together. He is a hard worker in the car as well as in my home office. When we come back from an appointments he runs into the house and heads immediately to the Home-Office to make sure I do not forget what we discussed with clients and what our observations were and reminds me to write them down.
So being a truly Pet friendly Realtor I am able to give advice from personal experience and knowledge thanks to Douggy, Jack, Jill, Wiley & Chachi.
My cautious Predictions for 2015 Real Estate consists of a simple advice, make sure you use the services of a knowledgeable Realtor in your market place and do not buy into the Media's Roller Coaster Headlines and double check the big real estate portals' information by looking at the current data in your local market by getting solid advice from a Realtor! With that I would like to wish everyone who reads my blog a Prosperous, Healthy 2015 and I hope all your wishes and dreams will come true in the coming year!
If you are considering buying or selling a home, a luxury home, luxury investment real estate, luxury vacation homes, or luxury beach properties in Southern California, Los Angeles, Century City, Westwood, West Hollywood, Beverly Hills, Marina Del Rey, Venice or Malibu, feel free to contact me at 310.486.1002 or homes@endrebarath.com or visit one of my websites  at     https://www.endrebarath.com. I am a pet friendly realtor and I contribute a portion of my commissions to local animal rescue organizations.