Update on wiley: our back yard stray cat!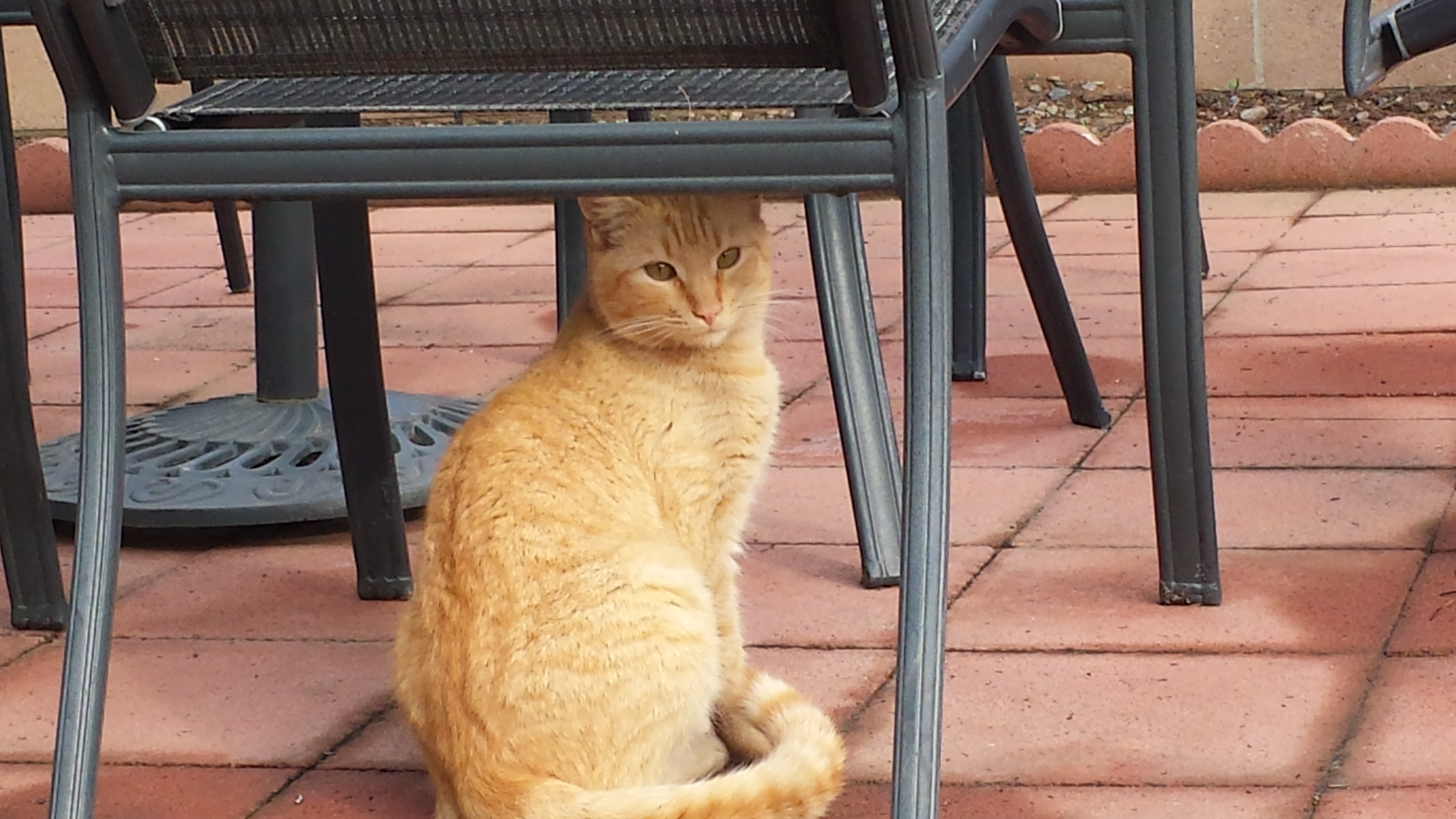 Update on Wiley: our back yard stray cat!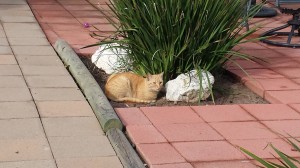 As most of you who have been keeping up with Wiley know, he decided that our home would be the best place to settle down. We in turn concurred and after he got used to us feeding him regularly, we managed to capture, take him to the vet, spay & neuter him. While he was recovering we tried to have him get socialized to incorporate him into a home. Sadly it was past that small window that cats can be human socialized and instead of release him somewhere else we decided that our back yard is where he called home should be where we release him…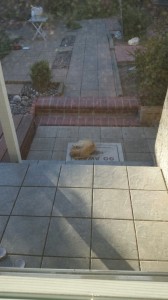 He decided to hang out in our back yard. We in turn decided to get a home for him to protect him from the elements and lucky for all he finally went into his "house" a few days before we got the much needed "rain storm". Clearly he was lucky again and did not have to be out in the rain.
Now things are back to "normal" he sleeps in his house when he is not out and about in the back yard or the neighborhood. He knows Diane will feed him breakfast for which he is patiently waiting for every morning around 6:30 am. He also knows that I will feed him some snacks around 10:00 am or so depending on my schedule as well as early afternoon when I am around. Then he knows that around 6pm depending on my schedule dinner is ready for him.
As you can see clearly Wiley is here to stay with minor disruptions such as yesterday when the Animal Rescue Organization we support (Rescue Angels) held their annual Yard Sale in our drive way, which is food for another post.
Speaking of food look at the progression of Wiley's appearance from a couple or so months ago and today! Clearly he is better off today than before.
If you are considering buying or selling a home, a luxury home, luxury investment real estate, luxury vacation homes, or luxury beach properties in Southern California, Los Angeles, Century City, Westwood, West Hollywood, Beverly Hills, Marina Del Rey, Venice or Malibu, feel free to contact me at 310.486.1002 or homes@endrebarath.com or visit one of my websites  at  https://www.endrebarath.com. I am a pet friendly realtor and I contribute a portion of my commissions to local animal rescue organizations