Ultra Luxury Real Estate in Los Angeles: our fascinations with it & my observations about it!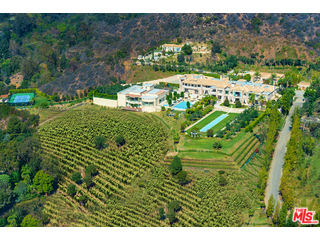 Ultra Luxury Real Estate in Los Angeles: our fascination with it and my observations about it!
When it comes to selling a home around the globe, generally there are a few critical points the sellers and the listing agents must achieve. If they accomplish these certain points, then it will guarantee them that they will have a successful sale. Most of you have read, seen or know that is generally the proper positioning of the property via good marketing, good pricing and making it desirable for a potential buyer. There is also a critical aspect that has to be there: "motivation" i.e.: the seller needs to or wants to sell. Then of course the ultimate selling tool "fear of loss" i.e.: the buyer is afraid someone else will "steal it" before they get a chance to buy it.
Now with that said, when it comes to "Ultra Luxury Real Estate Sale" you need to throw the above out the window. (Well sort of) We have about seven or eight properties on the Market in the Greater Los Angeles i.e.: Beverly Hills, Bel Air and vicinity that I consider in this category, i.e.: they range from $70,000,000 to $195,000,000.
Ironically these home owners do not need to sell, hence it adds a few additional dimensions into the sales process. Clearly time is on top of the list, followed by desirability and these can take many form. What I mean is, often it might take a few years to sell one of these Ultra Luxury Homes. A perfect example was Candy Spelling's home (the widow of Aaron Spelling). Her home was listed for sale in 2009 for $150 million and there were no "price reductions", the reduction came during the negotiation process. Ironically after being on and off the market for about three years it ended up selling for $85 million. Keep in mind it was still an impressive sale.
How is that possible you might ask? That is what I call the desirability factor and motivation. It was obvious that Petra Ecclestone wanted what Los Angeles had to offer i.e.: a great life style consisting of fantastic climate, palm trees, getting access to Hollywood's most recognized names and hanging out with them are just part of the many benefits Los Angeles has to offer as far as amenities are concerned. The best part is that the Greater Los Angeles does allow a great deal of freedom in remodeling, rebuilding and or tearing down, unlike other parts of the US and the world, where these acts are more restrictive.
So how is the price derived at? Well that is the funny part it is "Ego Driven" i.e.; I own the trophy property and I will consider selling, if you give me an offer that will make me sell it to you.
Now just to be clear, there is clearly land value which generally comprises anywhere from 40-50% of the actual value of the property. Then add to that, the usual factors of number of bathrooms, number of bedrooms, size of the living square feet and I could go on and on. Then there is the scarcity having the largest land, home in Beverly Hills, anyway you get the idea. Perfect example was a home that sold in April of this year for $102million and it was only on the market for about seven days and it sold in multiple offers in the coveted 90077 zip code.
So in retrospect when everyone was talking that' Oprah Winfrey overpaid for the house' that she bought in Santa Barbara for $50 million, I see it now as a bargain. Clearly when she will be ready to sell she will sell it for more, my guess $80 -$100 million.
So if you want to buy one of the most expensive publicly listed homes in Beverly Hills with a vineyard and panoramic views, please reach out to me directly. The best part is, the preapproval process is very easy, and you must be on the Forbes List of Billionaires. If you want to build your Mega Mansion ask me about my Private not on the Market Land Listings! If you are considering buying or selling a home, a luxury home, luxury investment real estate, luxury vacation homes, or luxury beach properties in Southern California, Los Angeles, Century City, Westwood, West Hollywood, Beverly Hills, Marina Del Rey, Venice or Malibu, feel free to contact me at 310.486.1002 or homes@endrebarath.com or visit one of my websites  at  https://www.endrebarath.com. I am a pet friendly realtor and I contribute a portion of my commissions to local animal rescue organizations