The Median Sold Price for Bel Air- Holmby Hills is up by 55%!
The Median Sold Price for Bel Air-Holmby Hills is up by an incredible 55%! As most of you know Bel Air has some incredible Price Points.  The Median Sold Price in February 2014 was around $1.1million that is about a $650k+/- increase for February 2015. I can hardly wait to see how March fared. All I can tell you is at every office meeting I heard multiple offers and agent grousing that they missed out on sales with their buyers.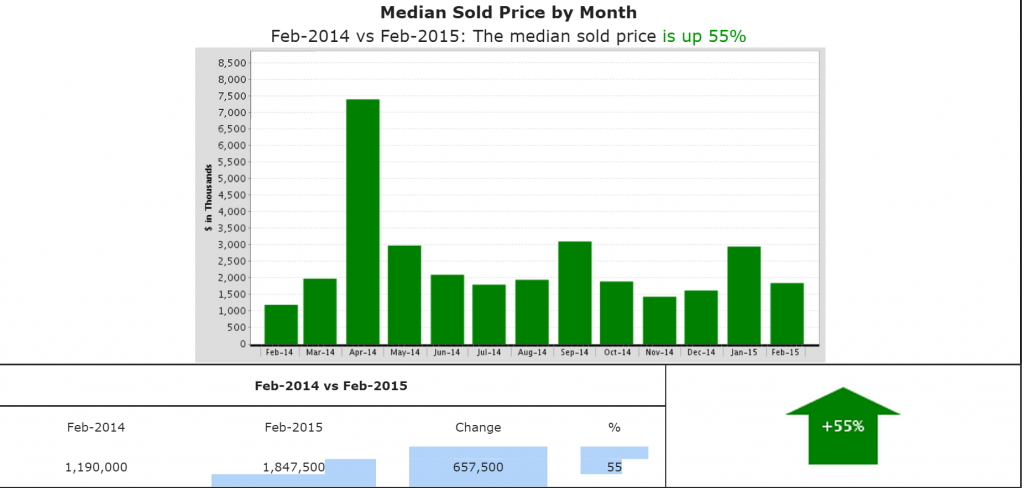 If you are considering buying or selling a home, a luxury home, luxury investment real estate, luxury vacation homes, or luxury beach properties in Southern California, Los Angeles, Century City, Westwood, West Hollywood, Beverly Hills, Marina Del Rey, Venice or Malibu, feel free to contact me at me at 
310.486.1002 (m) or homes@endrebarath.com or visit one of my websites athttps://www.endrebarath.com.  I am a pet friendly realtor and I contribute a portion of my commission to local animal rescue organizations.