The Staples Center downtown Los Angeles has always something to offer when it comes to Local Events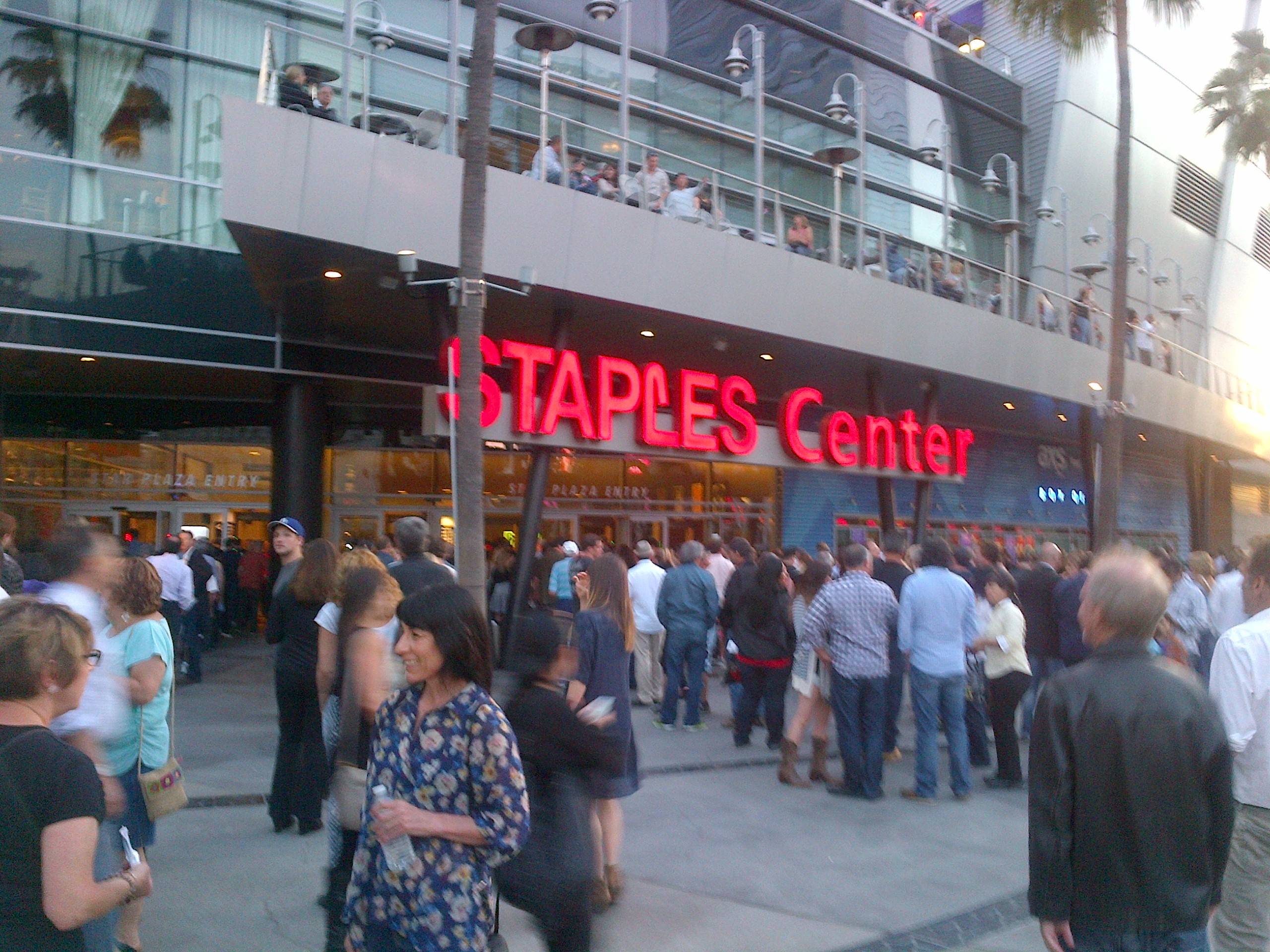 The Staples Center downtown Los Angeles has always something to offer when it comes to Local Events.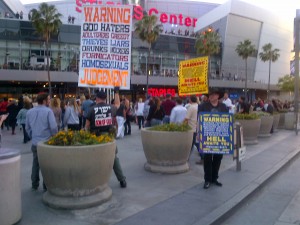 Shortly after we arrived in Los Angeles I went to a Commercial Broker's Breakfast, it was held downtown Los Angeles that is. Most of my fellow Realtors who have been around questioned my ' thought process' why would I pay for an expensive Breakfast especially driving to "downtown". Then why would I go to a Commercial Broker's gathering after all I am a Residential Realtor. This transplanted Realtor from Boston, MA wanted to know what direction the city is heading to. The speaker was Tim Leiweke I have referenced him in previous blog posts of mine, that the company he was then the CEO of (Anschutz Entertainment Group)   would change and has changed the "Face of Downtown".
Needless to say I have benefited in many ways. I have learned what direction Los Angles was heading to and it was clear to me that there was a "revitalization" going on from the "old, run down and unsafe" Los Angeles Downtown to what it has turned into today. Multi-Million Dollar Condominiums are becoming the norm. In addition to it, I have represented buyers as well as sellers who saw this direction thanks to the vision of the Anschutz Entertainment Group under the leadership of Tim Leiweke, had I not went to this breakfast, I would have been like many people in the Greater Los Angeles area who are saying "…wow how did this happen…", "…I did not see it coming…"
So the Staple Center opened on October 17th 1999 and it is owned and operated by the L.A. Arena Company and Anschutz Entertainment Group. The arena is home to the Los Angeles Lakers and the Los Angeles Clippers of the National Basketball Association (NBA), the Los Angeles Kings of the National Hockey League (NHL), and the Los Angeles Sparks of the Women's National Basketball Association (WNBA). The Los Angeles Avengers of the Arena Football League (AFL)
So if you are looking for an Occasional Local Event to attend such as a Los Angeles Clipper game or a Los Angeles Lakers game it is well worth it. Clearly you will have a fantastic evening. I have attended on and off events like these over the years. The most memorable one, my regular readers might recall was the last "Rolling Stones Concert" at this great venue.
Some people might recall when the Pop Icon Michael Jackson passed away they had a special ceremony at the Staple Center for him. The list is endless, any day you are looking to go to an event this is the place to check out.
Even if you do not go to an event, just to walk around the grounds you will feel the energy. There are so many restaurants as you walk around the odds are you will develop an appetite and stay for dinner. So if you are looking to unwind during the weekend or even during a weekday this is the place to check out and see what is happening.
If you are relocating from anywhere in the world you will get a good taste of what Los Angeles is like by spending time at and near the Staples Center.
If you are considering buying or selling a home, a luxury home, luxury investment real estate, luxury vacation homes, or luxury beach properties in Southern California, Los Angeles, Century City, Westwood, West Hollywood, Beverly Hills, Marina Del Rey, Venice or Malibu, feel free to contact me at 310.486.1002 or homes@endrebarath.com or visit one of my websites  at  https://www.endrebarath.com. I am a pet friendly realtor and I contribute a portion of my commissions to local animal rescue organizations!