Roy Choi's POT: The Restaurant in Korea Town (Los Angeles that is)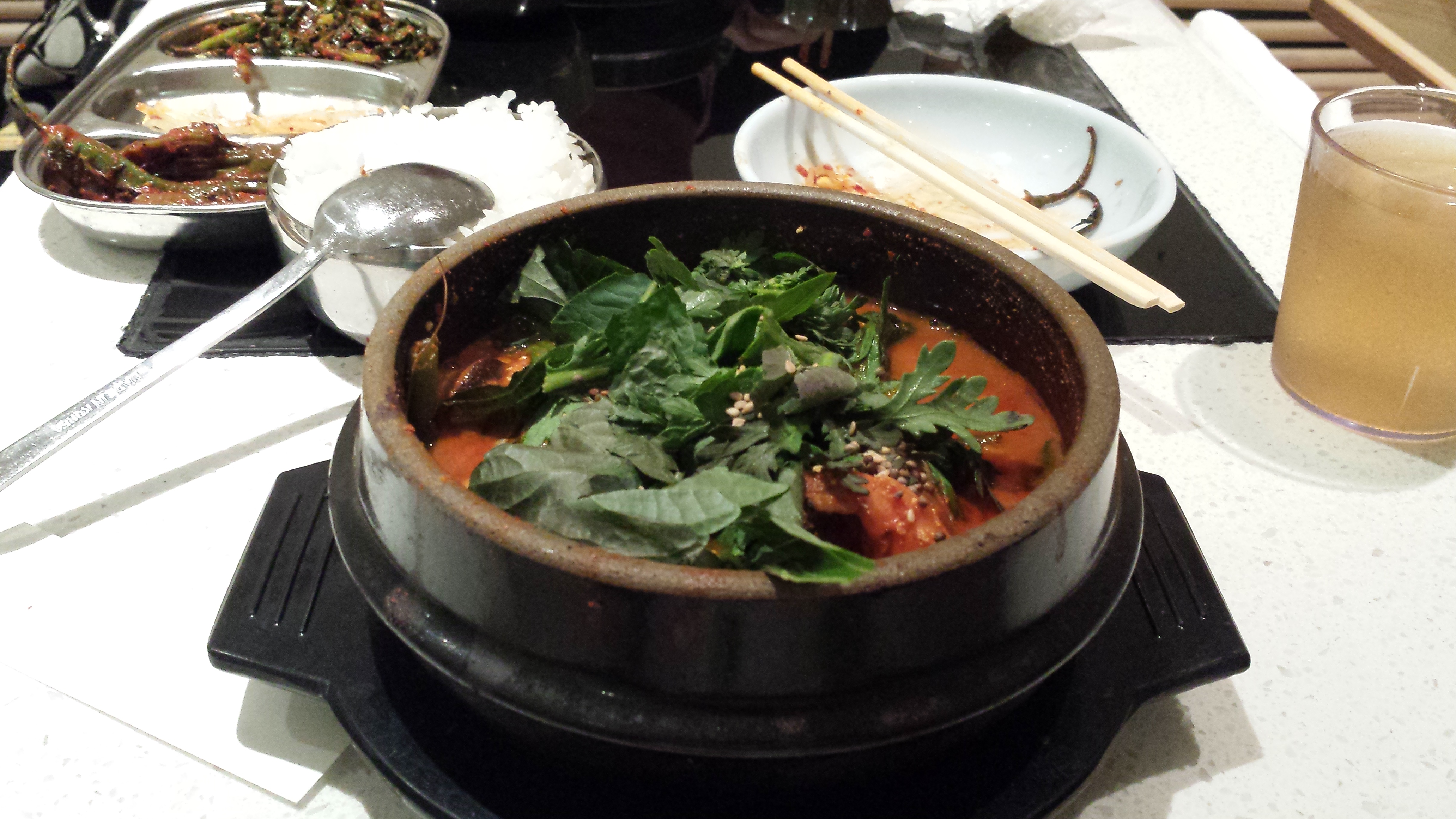 As most of you know I have recently written about one of Los Angeles's own sons: Roy Choi the Chef who is on the fast track to Stratospheric Levels. Since my last writing I heard he is teaming up with another international Chef to create a Gourmet Fast Food Restaurant in Europe in 2015. (Clearly a blog post for the future)
So some of you have reached out to me and asked if I have been to his Restaurants and which ones?
Well with that said, let me tell you tonight about POT. One of his latest creations, relatively speaking. He opened it around March 2014 and I could hardly wait to go there. Having seen him in person at the Los Angeles Festival of Books Cooking Stage in April of this year, he spent a few minutes telling us how difficult it was to get his parents to come in or even speak the name of the Restaurant. Keep in mind Roy Choi is about 44 or 45 years old.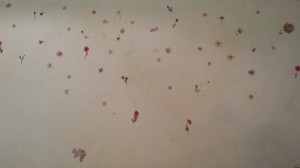 The food is a modern interpretation of Korean Food and basically he opened the Restaurant virtually walking distance to one of the most respected "old school Korean Restaurants" where they serve fantastic traditional Korean food. I love Roy Choi's hutzpah, keep in mind he is second generation Korean and he considers himself an Angelino first rather than of Korean descent first. The Koreans are a very conservative and closed society in my experience and for Roy Choi to be a "radical in his interpretation" of traditional Korean cooking has intrigued me. On top to open up the Restaurant in the middle of Korea Town is not only risky but shows some bold aggressive moves on his part.
So needless to say I could hardly wait to go and eat there. Lucky for me, Diane wanted to go as well, so we made a day time date to visit i.e.: lunch and then we figured we will be back. BTW the food was out of this world.
The menu was clearly nontraditional just as I expected. Instead of linen table cloths you are greeted with a plain table and the staff brings you what looks like a newspaper but in reality it is the menu. It needs explaining and the staff is great at doing that. Diane and I ordered different "hot pot" both were fully of yummy items to many to name here. Mine was not only hot from the oven like Diane's but mine was on fire from the spices as well.
As I write this post Roy Choi's Pot is in the running for best new Restaurant in LA, he has some tough competition, needless to say I am hoping he will win! His passion for feeding the masses comes through his food. On a side note the clientele consisted of young second and third generation Koreans, even first generation and there was a great business crowd as well. So if you are not afraid of the HEAT make it a destination place for lunch or dinner. Just on a side note there are some milder dishes too.
If you are a consumer who is considering buying or selling a home, investment real estate, vacation homes, or beach properties in Southern California, Los Angeles, Century City, Westwood, West Hollywood, Beverly Hills, Culver City, Playa Vista, Marina Del Rey, Venice or Malibu. Feel Free to give me a call at 310.486.1002 or email me at homes@endrebarath.com or visit one of my websites at https://www.endrebarath.com   Your Pet Friendly Realtor. I contribute a portion of my commission to Local Animal Rescue Organizations