Poinsettias: have pet Toxins according to Veterianrians & the ASPCA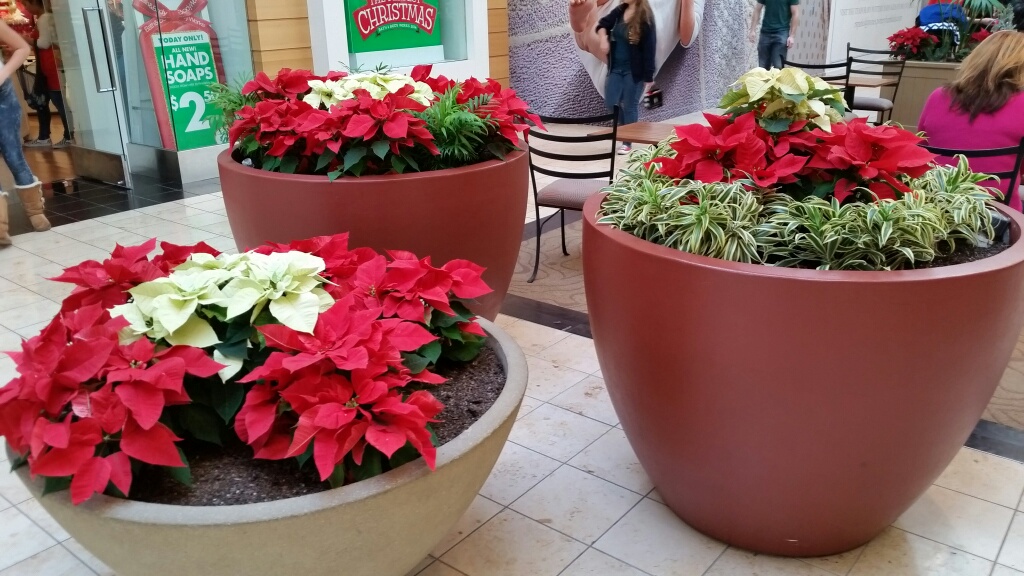 Poinsettias: have pet Toxins according to Veterinarians & the ASPCA
Most of us think of Poinsettias as the Christmas Flower. To many nothing says Christmas better than a Poinsettia. If you are a pet owner this beautiful flower should not be in your household. According to the ASPCA and most knowledgeable Veterinarians this Plant is very toxic to your pets.
So for many years I have enjoyed poinsettias from a far, or in the Malls during the Holidays. On a side note did you know that this Plant has been around since the Aztecs? The Aztec Kings loved them since it is able to bloom even in higher altitudes. Just does not like the cold.
So with that said enjoy this picture which I took in Manhattan Beach at the Manhattan Village Mall.
If you are considering buying or selling a home, a luxury home, luxury investment real estate, luxury vacation homes, or luxury beach properties in Southern California, Los Angeles, Century City, Westwood, West Hollywood, Beverly Hills, Marina Del Rey, Venice or Malibu, feel free to contact me at 310.486.1002 or homes@endrebarath.com or visit one of my websites  at  https://www.endrebarath.com. I am a pet friendly realtor and I contribute a portion of my commissions to local animal rescue organizations