New Year's Day Traditions Part II
New Year's Day Traditions Part II
Like most of us, I grew up watching the Rose Parade since I was a child, so when we relocated to Los Angeles, Diane and I were thrilled that one of my fellow Realtor's invited us to go to the Rose Parade. His partner was one of the designers working with the well-known groups that designed about five or six of the floats. Needless to say he also knew the Designer extraordinaire Raul Rodrigues (you know the one with the Blue Parrot and probably the most Awarded float designers of the Rose Parade). Little did Diane and I know how brutally cold it gets that time of morning (4am) in Pasadena? Keep in mind since the Parade Starts at 8am the streets get blocked off, hence you have to be at the bleachers very early.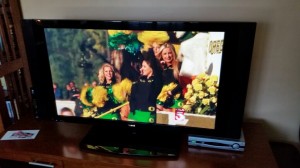 On TV watching it for all those years on the East Coast, little did we realize how cold it really is as you sit on the metal bleachers? Anyway Diane and I were reminiscing as we heard that today was going to be one of the coldest Rose Parades in Years. In spite of the cold we saw on TV the Hawaiian young men without shirts….well we knew how cold they must have been since we were there once. Part of our tradition is to use the "repeats of the Parade "as background noise as we do our normal chores on New Year's Day. Then as we both get hungry I always make something with Alaskan King Crabs a lite easy appetizer. The Tradition is that we have Lentil Soup and some other small snacks and of course Alaskan King Crab.
This time I made it instead of on crackers, on an English Cucumber topped with half a Teardrop Tomatoes with a little Lemon Juice to cut the Salty Flavor of the Alaskan King Crab Meat.
In the old days we would watch the Football game i.e.: the Rose Bowl. We do not watch it anymore, we just check out the winners on the internet.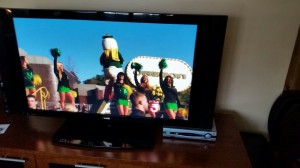 So with that said Congratulations to Oregon and our condolences to Florida State and their fans.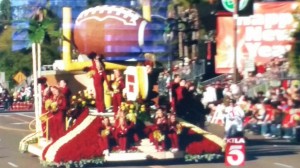 If you are considering buying or selling a home, a luxury home, luxury investment real estate, luxury vacation homes, or luxury beach properties in Southern California, Los Angeles, Century City, Westwood, West Hollywood, Beverly Hills, Marina Del Rey, Venice or Malibu, feel free to contact me at 310.486.1002 or homes@endrebarath.com or visit one of my websites  at     https://www.endrebarath.com. I am a pet friendly realtor and I contribute a portion of my commissions to local animal rescue organizations.