The James Beard Nominations have been announced!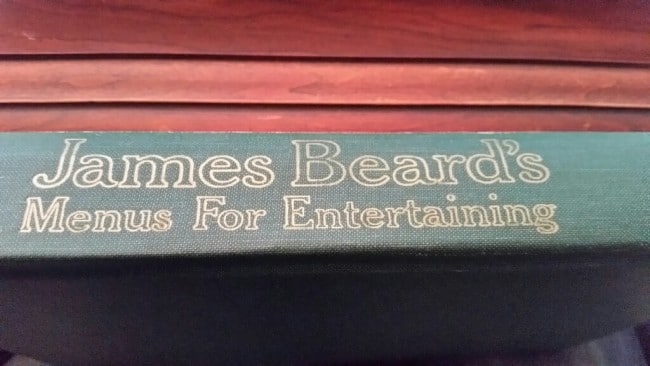 The James Beard Nominations have been announced!
I have been crazy busy so I have not have had the opportunity to write about this. On February 19th 2015 the James Beard Foundation's Semi Finalist Nominees have been announced.
The grumbling has begun shortly after the list came out and the grumbling have continued here in Los Angeles (at least here I am aware of it). They went from the polite to the downright nasty on the World Wide Web. Just to give you a couple examples: Los Angeles has so many fantastic Restaurants so why was only …..Nominated??   Then there was   ….well it is clear, because there is only one person is on the Chefs Award Committee from Los Angeles… If you are interested in seeing see if your favorite Chef made the list check out this link   ( http://www.jamesbeard.org/blog/2015-restaurant-and-chef-award-semifinalists )
Anyway you get the idea. So this made me wonder what the real reason was. In case you do not know who and what the James Beard Award represents, well let me tell you: It is the Oscars of the Food Service Industry.
The Mission of the James Beard Foundation is: To celebrate, nurture, and honor America's diverse culinary heritage through programs that educate and inspire.
There are many categories of Awards, such as cookbooks, scholarships etc. I am focusing on the James Beard award for Chefs and the Restaurants they represent. If you would like to learn more about the James Beard Foundation and the Awards please check out this link  (http://www.jamesbeard.org/   )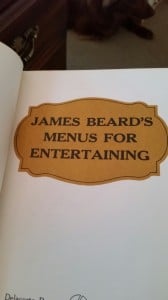 The selection Committee consists of seventeen people. They are mostly members of Food Magazine and Newspaper Food Critics and just to name a few: The San Francisco Chronicle, St Louis Post-Dispatch, Food & Wine… The members are selected for their depth of knowledge in the restaurant industry and are somewhat removed from the chefs via a Journalistic distance. The names are public record so it is not a mysterious hidden committee that picks the Chefs and their Restaurants. Clearly this gives a bit of transparency one does not see in many other award selection processes.
The Short List of nominees will be announced around March 19th or so and the Winners will be announced first week of May, 2015
If you are looking for a James Beard Caliber Beverly Hills Realtor, please reach out to me directly!
If you are considering buying or selling a home, a luxury home, luxury investment real estate, luxury vacation homes, or luxury beach properties in Southern California, Los Angeles, Century City, Westwood, West Hollywood, Beverly Hills, Marina Del Rey, Venice or Malibu, feel free to contact me at 310.486.1002 or homes@endrebarath.com or visit one of my websites  at  https://www.endrebarath.com.  I am a pet friendly realtor and I contribute a portion of my commission to local animal rescue organizations!