Downtown Los Angeles: Sold Properties by Month Market Report is down by 6%!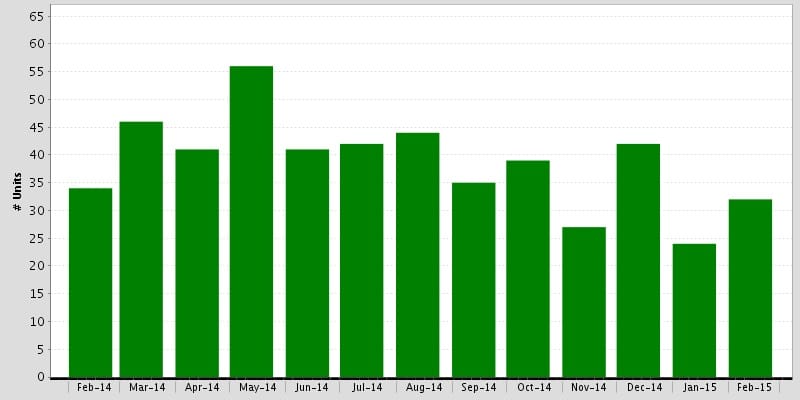 The Downtown Los Angeles : Sold Properties by Month Market Report is down by 6% ! On  closer analysis we discover that this is so insignificant in the big picture because in February 3014 there were 34 sales and in February 2015 there were 32 sales which is a small change of -2 which translates to the 6% decrease of the numbers. It is important to look at the numbers not just the per cent headlines or as some people would call the sound bites.
Every time I go downtown to show properties I see the positive and vibrant changes. There is life not just in the day time but at night as well. People are walking to restaurants and others are walking their dogs, clearly a sign of a community that did not exist fifteen years ago.
If you are considering buying or selling a home, a luxury home, luxury investment real estate, luxury vacation homes, or luxury beach properties in Southern California, Los Angeles, Century City, Westwood, West Hollywood, Beverly Hills, Marina Del Rey, Venice or Malibu, feel free to contact me at 
310.486.1002(m) or homes@endrebarath.com or visit one of my websites  at  https://www.endrebarath.com.  I am a pet friendly realtor and I contribute a portion of my commission to local animal rescue organizations.