Check out the Vibrant Colors of Downtown Los Angeles.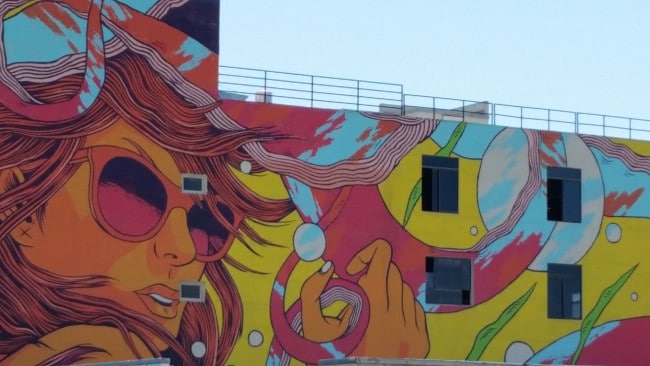 Downtown Los Angeles has turned into a very Vibrant Downtown. I still remember 17+ years ago when at night it turned into a Ghost town… in some respects it reminded me of  Providence Rhode Island. At night the city would become a ghost town…anyway that was twenty plus years ago.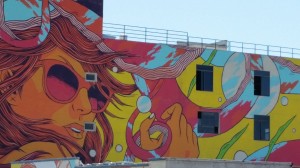 Now when I drive around Downtown Los Angeles all I see is vibrant colors. These photos are of a building let me know what you think?
Interestingly two to three blocks from here it is still a very sad area to see. Today you can not find a one bedroom Condominium under $375,000.00 what a change in ten plus years. Funny I told Diane fifteen years ago we should buy a Condominium Downtown, she looked at me like I had two heads. Just on a side note in those days you could buy a large luxury Condominium under Four Hundred Thousand Dollars that is now going for around $850,000. go figure what do I know I am just a Realtor who sees the trends.
Now if you are looking for good advice and are open to take it, please reach out to me directly. Either way please enjoy the pictures!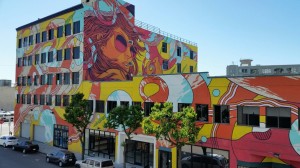 If you are considering buying or selling a home, a luxury home, luxury investment real estate, luxury vacation homes, or luxury beach properties in Southern California, Los Angeles, Century City, Westwood, West Hollywood, Beverly Hills, Marina Del Rey, Venice or Malibu, feel free to contact me at 
310.486.1002(m) or homes@endrebarath.com or visit one of my websites  at  https://www.endrebarath.com.  I am a pet friendly realtor and I contribute a portion of my commission to local animal rescue organizations.