Beverly Hills Single Family Residence For Sale Properties by Month is down 11%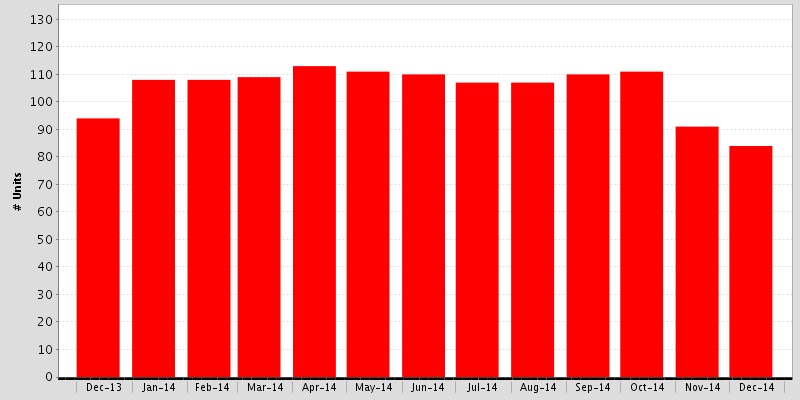 Beverly Hills Single Family Residence For Sale Properties by Month is down 11%!
Since November and now December 2014 we have noticed that the  Single Family Homes inventory in Beverly Hills Proper has decreased. So some people  reading this message this might be a bit concerned  about the statistics, but lets dig deeper into the subject. November 2014 there were 91 Single Family Homes on the market in Beverly hills and the Median Price was $7.590.000 and the Average days on Market to sell these homes was around 206 days. This was an increase in Median price point by almost $600,000.00. Now looking at December's statistics we can see that The number of homes decreased to 84 properties for sale. The Median Price on the other hand has drastically increased to $7,891,500 which is truly an amazing increase. Now not surprisingly the Average Days on Market has increased to 230 days. Now let's be realistic that is actually a very short period of time to sell a home in these price points.
These homes are in Beverly Hills Proper, the zip codes could vary from 90210, 90212 but the  true value is that the homes are inside the Beverly Hills School System, the Beverly Hills Police Department and I could go on and on and you get the idea. The only drawback to this is to some of the developers who understand that the Building Department is a bit stricter than Los Angeles, but the good news it the upside in developing in Beverly Hills is much higher, therefore most would consider worth the challenges of dealing with the Beverly Hills Building Department.
If you are considering buying or selling a home, a luxury home, luxury investment real estate, luxury vacation homes, or luxury beach properties in Southern California, Los Angeles, Century City, Westwood, West Hollywood, Beverly Hills, Marina Del Rey, Venice or Malibu, feel free to contact me at 310.486.1002 or homes@endrebarath.com or visit one of my websites  at     https://www.endrebarath.com. I am a pet friendly realtor and I contribute a portion of my commissions to local animal rescue organizations.