Beverly Hills under Contract Properties by month is up by 14%!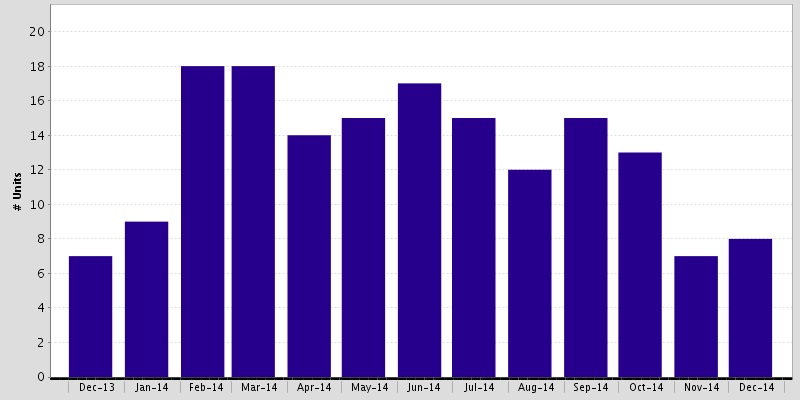 Beverly Hills under Contract Properties by month is up by 14%
Clearly a good sign that in spite of all the headlines that the market has cooled, the Beverly Hills Single Family Homes are moving along and at a relatively brusque pace. What I have also noticed is that although the list prices have increased quite a lot I have noticed a decrease in the Sold Prices. This is a very interesting trend. Sometimes I attribute these changes to the fact that in December fewer buyers are out there and sellers understand this, hence they want to make the deal work and agree to lower prices.
My observation is that this is a good strategy, since many more properties come on the market in January and February and then sellers have to explain why their property has been on the market so long. This is one less negative to overcome. Translation a bird in hand is better than…… This is clearly important not just for Beverly Hills but any market.
Just as an observation, I find that if you are a buyer who is considering a purchase it might be good to look at the trends as well as working with a Realtor who will educate you on the trends to be able to acquire the home which is best suited for your needs and wants. It helps to know if you can offer less and still get the property. On the other hand it would be a shame to offer less on a property that a savvy Realtor can tell you will be in multiple offers.
If you are considering buying or selling a home, a luxury home, luxury investment real estate, luxury vacation homes, or luxury beach properties in Southern California, Los Angeles, Century City, Westwood, West Hollywood, Beverly Hills, Marina Del Rey, Venice or Malibu, feel free to contact me at 310.486.1002 or homes@endrebarath.com or visit one of my websites  at     https://www.endrebarath.com. I am a pet friendly realtor and I contribute a portion of my commissions to local animal rescue organizations.