The Beverly Hills Condominium Median Sold prices have dropped 14%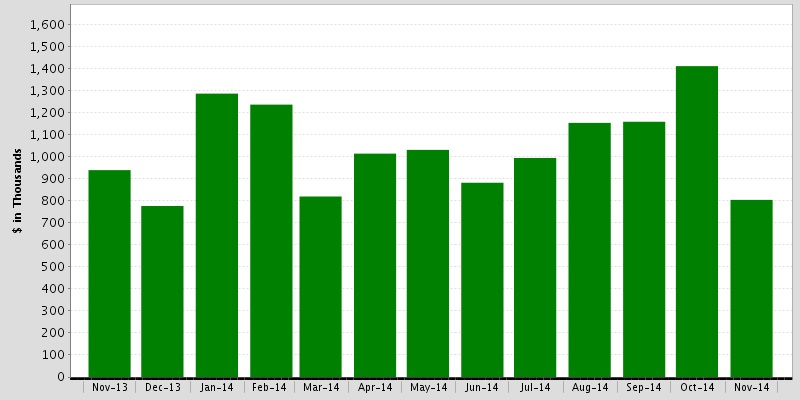 The Beverly Hills  Median Sold prices in the  Condominium Market have dropped 14 %. On the surface most people would not think much of it, but if you look at our price points you will realize that in November 2013 the Median Sold price was $940,000 now November 2014 the Median Sold price was $805,000. That is a $135,000 drop. Clearly this is an indication of the increased inventory as well as Sellers not wanting to take chances and going into the Holiday Season holding on to their properties.
Needless to say the ramification of this is, that  Listings coming on the market have to take the current price points into consideration. Therefore with fewer buyers out there looking they need to make sure that they are priced to sell.
Clearly if you do not take these figures into consideration you will be having properties lingering on to the New Year. So if you would like a free Market Evaluation from a Beverly Hills Realtor. Please reach out to me directly,
If you are considering buying or selling a home, a luxury home, luxury investment real estate, luxury vacation homes, or luxury beach properties in Southern California, Los Angeles, Century City, Westwood, West Hollywood, Beverly Hills, Marina Del Rey, Venice or Malibu, feel free to contact me at 310.486.1002 or homes@endrebarath.com or visit one of my websites  at  https://www.endrebarath.com. I am a pet friendly realtor and I contribute a portion of my commissions to local animal rescue organizations