Do you believe in Traditions? What New Years traditions do you have?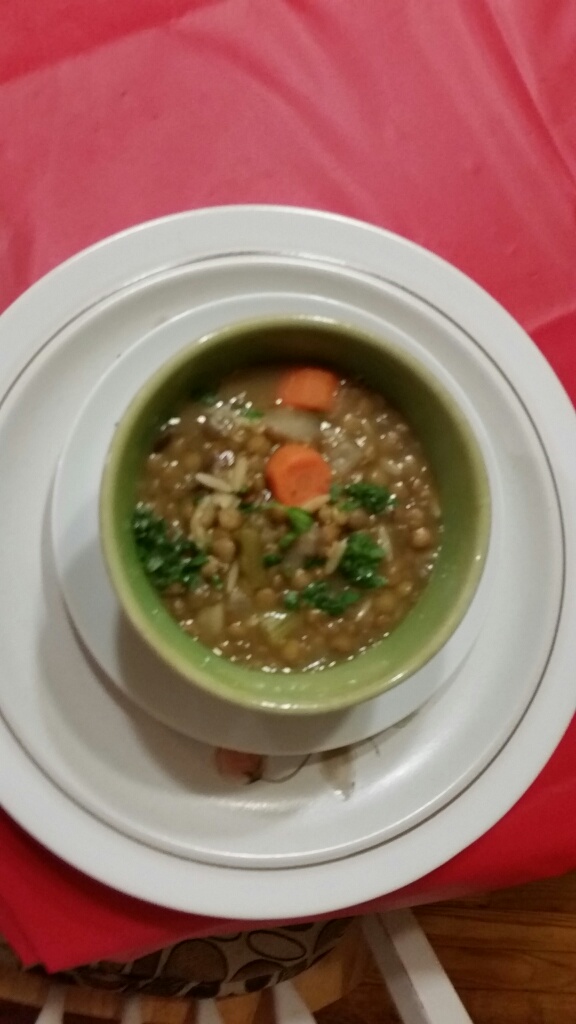 Do you believe in Traditions? What New Years traditions do you  have? I do not mean the typical promise of going to the gym, being nice to people you do not like….
Are you a Traditionalists? Well I do not mean the literal definition that you find in the dictionary.
I mean do you have 'Traditions' that your family had and passed down from generations and you continue keeping these same Traditions. The honoring of family traditions has been very important to me because it was instilled in me since I was a child. Well I am clearly a big fan of continuing family traditions almost to the point of superstition. Well I have an excuse: I am a Baseball fanatic and Baseball fanatics follow traditions superstitiously.
I have certain garments and colors I wear for certain listings, I bring my lucky Baseball Cap with me when I go to listing appointments. Yes you guessed it they are the various World Champion Red Sox hats! Well I am digressing, so getting back to family traditions.
On New Year's Eve or should I say New Year's Day part of the tradition I grew up with was one has to have Lentil Soup. According to Hungarian tradition after an active New Year's Eve celebration to ward off a hangover, one has to have lentil soup! In addition if you eat lentil soup on the first day of the year it will prevent you from running out of money for the rest of the year. Interestingly my parents believed that not only will it prevent you from running out of money but it would assure prosperity for the rest of the year as well. Since I am a believer not only do we have lentil soup every New Year's Eve and Day on the menu, but I introduce friends and relatives to this time honored tradition.
I remember introducing Diane's parents to this tradition many years ago and they embraced it with open arms as well. They were always open to any idea that would assure prosperity and abundance for the rest of the year. Well I did some research and discovered that this same tradition exists in Italy as well.
The most sought after lentils are the Castelluccio Lentils. They are grown at an altitude of about 4600 feet and contain a great deal of miner salts and large amount of proteins, hence they do not need soaking and are tender just after about 20-30 minutes of cooking. The sad part is there is only a small production of this great crop. I suspect about 15-20,000 lbs. a year. So if you get the opportunity to get your hand on a batch it is well worth every penny.
So with that said let me give you my recipe for the Lentil Soup:
Ingredients: 1. Medium onions (minced finely), 2. A few garlic cloves (minced finely), 3. Two or three celery stalks (coarsely chopped), 4. Two carrots, (coarsely chopped), 5. 2- 3 cups lentils, 6.Chicken or vegetable stock 3-4 times more than lentils and 7.pasta (any small pasta will do such as Cavatelli, or Orecchiette or Tubettini to name a few) 8.wine (a cup or so) 9 olive oil, 10. And fresh Italian Parsley (Chopped). Those of you who are accustomed to eating bacon feel free to add some bacon too, it will give you a more pronounced and traditional flavor.
Preparation: Sautee garlic onions, celery and carrots in olive oil (if you are using bacon than try to get bacon as crisp as possible first and then and the previously listed ingredients to the bacon juices after about 5-8 minutes add a glass of dry white wine or two followed by the vegetable or chicken stock depending if you are a vegetarian or whatever you happen to have at home. Boil and then reduce to a low to medium simmer for about 20-30 minutes depending if the lentils have softened. At pasta and cook for another 6-8 minutes.
Serving suggestions: pour in a cup or bowl and add Italian Parsley on top. If you like either cook or serve crushed black pepper with it depending on your pepper intake as well as some sea salt. I virtually do not consider salt and pepper as a necessity since I prefer tasting the flavors of what I cook therefore I serve it on the side for those who feel the need or have the habit of salting and peppering everything.
If you are considering buying or selling a home, a luxury home, luxury investment real estate, luxury vacation homes, or luxury beach properties in Southern California, Los Angeles, Century City, Westwood, West Hollywood, Beverly Hills, Marina Del Rey, Venice or Malibu, feel free to contact me at 310.486.1002 or homes@endrebarath.com or visit one of my websites  at     https://www.endrebarath.com. I am a pet friendly realtor and I contribute a portion of my commissions to local animal rescue organizations.