Ann Rice in conversation with Christopher Rice: on of the best interviews I heard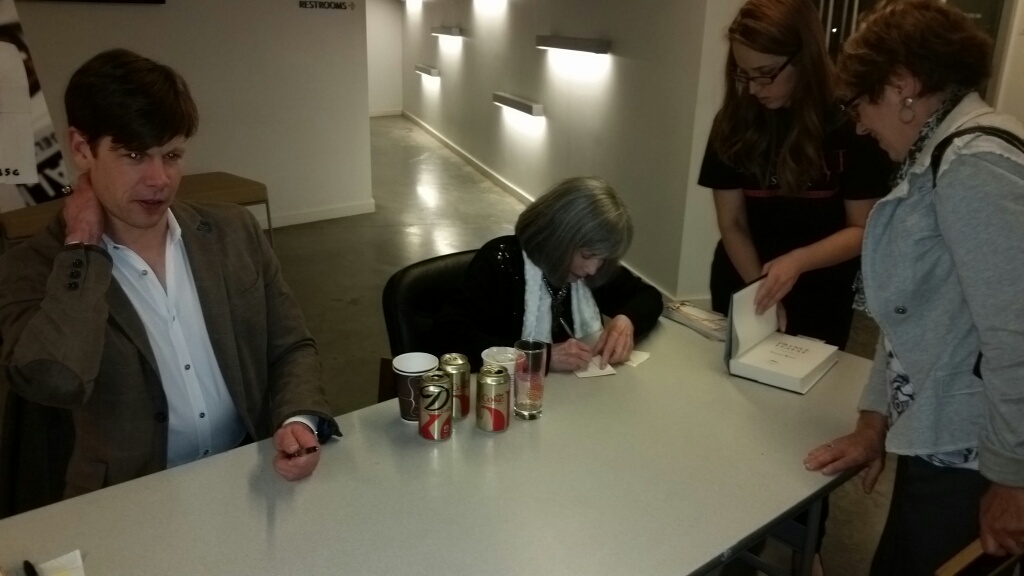 Ann Rice in conversation with Christopher Rice, one of the best interviews I have heard in years!
Ann Rice is one of the most gracious authors I have ever met in the past 30+ years. She really gets it: without her fan base, without her readers, without her loyal follower she would not be so successful. There are authors who write a great many books and are successful on paper, but they are not like Ann Rice, she gives back to her fans.
If you come to see her she will sign all your books, forget what the publishers say, and forget what the handlers say: Ann Rice will sign all your items. She is very gracious and kind.
This was the third time Diane and I saw her and when I heard what a grueling schedule she had I could hardly believe my ears. Look at this schedule:
Here is a current list of her appearances:
Harvard Book Store, Boston, MA (11/4)
Writers On A New England Stage, Portsmouth, NH (11/4)
The Strand, New York (11/7)
Copperfield's Books, Northern CA (11/11)
Books, Inc. in Opera Plaza, San Francisco (11/12)
Books & Books, Miami, FL (11/17)
Half-Price Books, Dallas, TX (11/18)
Live Talks Los Angeles (11/19)
Now clearly this is an Author who is giving back to her fans base. OK keep in mind she is not 20 something. She was here in Los Angeles signing her books and anything her fans wanted…we were close to the end of the line and it was almost 10:45pm and she was flying out in the morning to Arizona.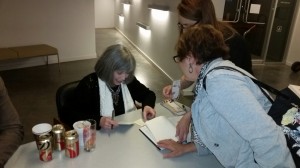 Diane and I were so impressed you can see her smiling it was a picture I took of Diane and her about ten years ago when she was at Vromans in Pasadena. Diane and she were joking that they look better now the both of themJ i.e.: better hair and makeup…
If you are a consumer who is considering buying or selling a home, investment real estate, vacation homes, or beach properties in Southern California, Los Angeles, Century City, Westwood, West Hollywood, Beverly Hills, Culver City, Playa Vista, Marina Del Rey, Venice or Malibu. Feel Free to give me a call at 310.486.1002 or email me at homes@endrebarath.com or visit one of my websites at https://www.endrebarath.com   Your Pet Friendly Realtor. I contribute a portion of my commission to Local Animal Rescue Organizations.