The 37th Annual Playboy Jazz Festival will be held this June 13th & 14th at the Hollywood Bowl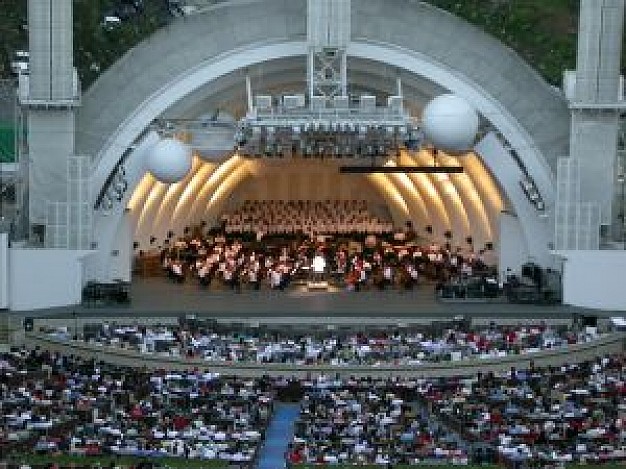 The 37th Annual Playboy Jazz Festival will be held this June 13th & 14th at the Hollywood Bowl
The 37th Annual Playboy Jazz Festival will be held this June 13th & 14th. This is one of those re-occurring events that we look forward to every year. It is also a sign of that it is the middle of the year. Generally speaking it is always around the 13-15 of June depending what day Saturday or Sunday falls in the middle of June. Diane and I have probably been to it eight or nine times in the past seventeen years. Some years we could not go due to other commitments and other times it was just a question of do we want to drive to the Hollywood Bowl?? Keep in mind when we lived in Century City we were about 30 minutes from the Hollywood Bowl. Then we moved to Marina Del Rey and everything became a project. Clearly we were very comfortable where we lived and did not want to venture out once we got home.
On the other hand there are many people from the San Fernando Valley who take busses specifically to go to the Hollywood Bowl. Then again there are people from all over the country who make it as a once in a life time opportunity to go to the Hollywood Bowl and spend an evening at the Playboy Jazz Festival. On the other hand here we are and we choose to turn down the opportunity out of sheer comfort i.e.: stay at home or drive one way 45 minutes and keep in mind at the end of the night drive home another 45 minutes. We have seen many fantastic world famous Jazz performers to many to name, but always worth the drive. So why don't we do it every year? The answer is varied, too many other opportunities that we are surrounded with that might be closer and more convenient is the short answer.
So here we are in January and what made me think of the Playboy Jazz Festival in June. BTW this year it will be June 13th & 14th. So getting back to my rhetorical question why now think about the Playboy Jazz Festival. Well part of it is Bill Cosby has been the MC for as far as I can remember and with all the controversy surrounding him I was wondering, will Playboy Stand by his man? Well as it turned out, it shows I have not been at the Hollywood Bowl in the past three or four years, otherwise I would have known the answer. Bill Cosby had his last MC Job at the 34th Playboy Jazz Festival. Everyone said good bye to him.
To give you a little history the First Playboy Jazz Festival was held in Chicago Stadium in 1959. Keep in mind in those days Playboy Headquarters was in Chicago. The Second Playboy Jazz Festival did not happen until 1979. (So on a side note even Hugh Heffner had other obligations and commitments for twenty years, hence I do not feel so bad skipping a few of them). Then he settled down and Playboy Enterprises moved this event to the Hollywood Bowl in Los Angeles and ever since then it has been here every year. The best part has been that Bill Cosby was the MC for all those years.
Just to give you a taste of things to come, this year Herbie Hancock & Wayne Shorter of The Thelonius Monk Institute will be performing, the rest of the performers will be announced around the 3rd of March, 2015.
Getting back to my question, so who has been the Mystery MC for the past three years? Well none other than George Lopez thanks to the power of Google I discovered that this year's host will be George Lopez. Congratulations to George Lopez he will be the MC of the 37th Playboy Jazz Festival. Anyway I researched some more and learned that Bill Cosby stepped down as the MC when it was the 34th Annual Playboy Jazz Festival. So the 35t MCh was George Lopez as well as the 36th MC was George Lopez. It is unlikely that most people knew about this. Hence I hope I cleared up a question that some people might think.
No Playboy Jazz Festival did not throw Bill Cosby under the bus, he left honorably about three years ago… So if you ever want to hear good Jazz all day or all weekend, consider making the Playboy Jazz Festival a must visit destination!
If you are considering buying or selling a home, a luxury home, luxury investment real estate, luxury vacation homes, or luxury beach properties in Southern California, Los Angeles, Century City, Westwood, West Hollywood, Beverly Hills, Marina Del Rey, Venice or Malibu, feel free to contact me at 310.486.1002 or homes@endrebarath.com or visit one of my websites  at  https://www.endrebarath.com. I am a pet friendly realtor and I contribute a portion of my commissions to local animal rescue organizations